Search found 8 matches
Search found 8 matches • Page 1 of 1
by LamboGD

Wed Nov 18, 2015 9:46 pm
Forum: Off-topic
Topic: Setups, 2015 Edition
Replies: 10
Views: 30590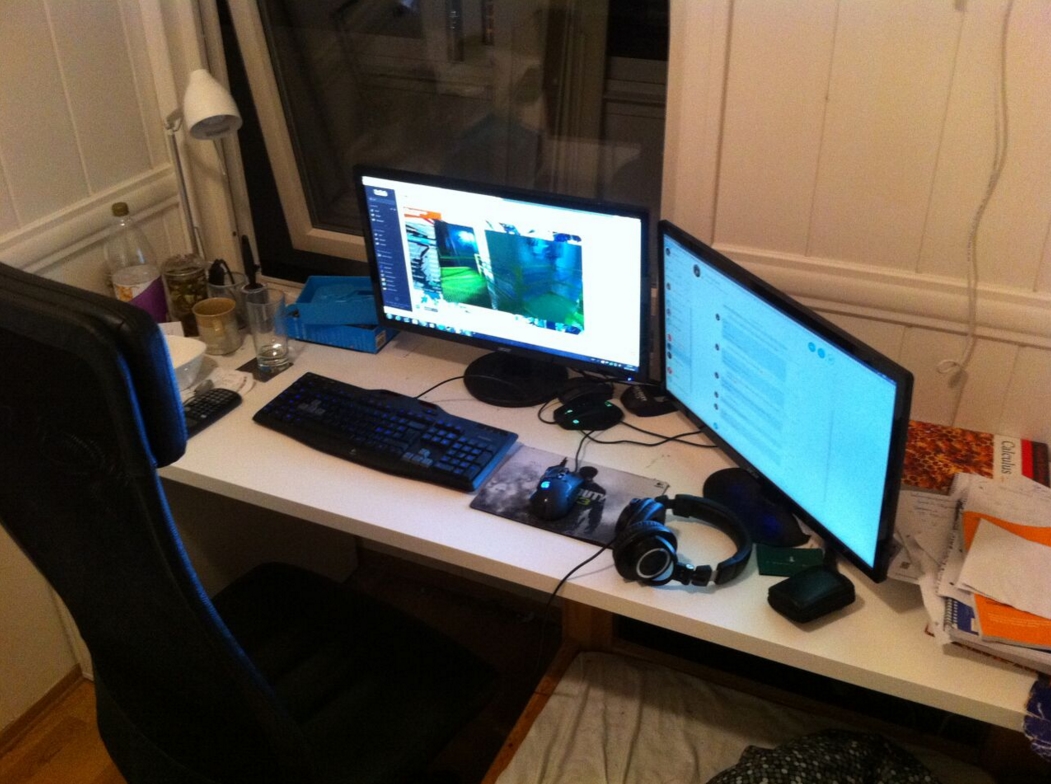 Feat. walrus stream and chimp forcing me to upload my rig
by LamboGD

Thu Jun 25, 2015 1:21 pm
Forum: General Discussion
Topic: Monthly Challenges
Replies: 5
Views: 11730
Some of us are delaying the uploads so that we don't steal strats from each other, and to make it more exciting
by LamboGD

Wed Oct 29, 2014 7:25 pm
Forum: General Discussion
Replies: 8
Views: 12584
What sucks with my mouse is that the button for switching to freescroll is on the bottom side of the mouse, and because of that I almost always have to pause the game to use freescroll. Therefore, I tend to avoid it as much as I can. A bit off-topic, but I also have this weird combination of doing r...
by LamboGD

Tue Oct 28, 2014 10:53 am
Forum: General Discussion
Replies: 8
Views: 12584
I never use free-scroll unless I have to (chapter 3 first elevator, might turn it on if I kickglitch while in reaction time, as I find the timing harder). It seems like the majority of speedrunners use free-scroll all the time though. So, do you use free-scroll while speedrunning or not?
by LamboGD

Tue Aug 26, 2014 10:37 am
Forum: General Discussion
Topic: Fun with reaction time
Replies: 8
Views: 14899
So have you guys ever experienced that when you try to activate reaction time when you don't have it, Faith suddenly moves super fast for a second or two (because you expected the game to run in slow-mo, but instead it continued on normal speed). It's such a funny feeling, kind of the same feeling y...
by LamboGD

Fri Aug 22, 2014 10:02 pm
Forum: General Discussion
Replies: 3
Views: 4528
That would be the same as comparing the fall distance by sidestepping off a ledge and just running off of it. There probably is no difference, and if it is, it' s so tiny that it doesn't matter.
Search found 8 matches • Page 1 of 1